From journalist to System Developer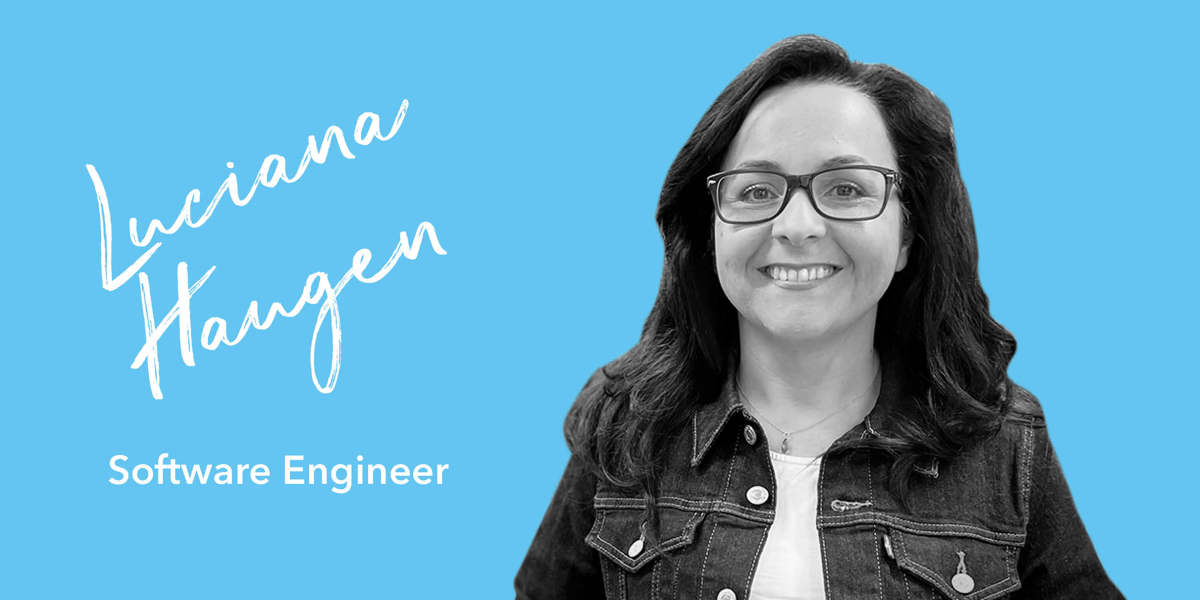 From being a journalist writing in Portuguese and English, Luciana decided to study System Developing and learn a new language; Java. 
What are the advantages of working here according to you?
The cooperation culture that exists in the software industry is decisive for me. I work in a multicultural team and program which  also means a lot. Colleagues that become friends, from different backgrounds, nationalities, genders, and ages make it more interesting, and more creative. It makes sense to have different points of view when producing global solutions.
What led you to WirelessCar?
I grew up in Brazil but lived in the USA during my high-school years before returning to Brazil to study journalism. In Brazil, I met my Swedish husband and we decided to move to Sweden. I chose to change careers when I was about 35. It took me a few years and a lot of effort to graduate as a System Developer. My first assignment was developing the backend of a mobile app for an automotive company. A friend of mine reached out and told me about WirelessCar. I'd never heard of the company, but I thought it would be great if I could work with someone I already knew and admire.
Why did you become a Software engineer?
I love the possibilities the profession offers me. The endless life-learning opportunity that the job gives and craves. The idea of working on something that is the future and that hopefully will make the life of millions a bit better. I like the cooperation culture that exists in the industry, it is both welcoming and accepting. And also, because it was a change of career when I was already an adult, I made sure to choose a career that I would not throw out the window in case I would have to move to another part of the world once again.
Why are WirelessCar's services essential to the customer and society?
Our customers want to lead the automotive industry forward and make the lives of their users easier and better. The car brands transform from being classic automotive companies to being digital, connected, and sustainable. WirelessCar has an important role to play here.
How can digitalization benefit customers and people?
The solutions we make save time and money for the customers make the roads safer for the end user and have a positive impact on the environment. I believe that if we start cooperating with other actors, like the cities and other companies, this change will happen much faster and much more effectively, and the sooner the customers will be able to enjoy its benefits.